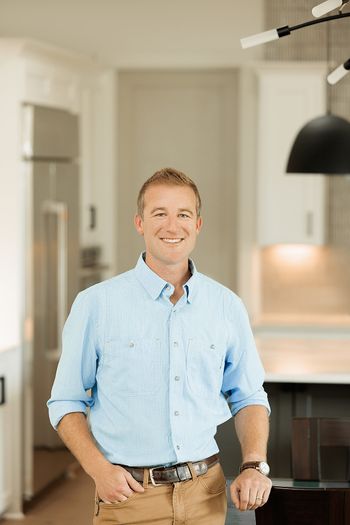 Brady Johanson - President
Brady paid his way through college at Texas State University-San Marcos by working with a custom home builder in the Wimberley and Austin areas and managing a ranch outside of Blanco, TX. Brady secured an internship with a nationwide commercial contracting firm during his studies and was offered a permanent position as a Superintendent upon graduation with his degree in Construction Management in 2009. During his tenure with this company, Brady was afforded the opportunity to oversee the construction of multi-million dollar projects, such as data centers, multi-story office buildings, industrial/oilfield sites, and movie theaters. Working on these large and multi-faceted commercial projects provided Brady with an extensive and invaluable amount of knowledge regarding the inner workings of large-scale construction endeavors.
Although Brady thoroughly enjoyed seeing these projects through to completion, he felt an ever-mounting sense of frustration with the highly structured and impersonal nature of large commercial construction. When Brady reflected on his favorite aspects of the construction process, he realized that he found the most satisfaction in working directly with the owners on a hands-on level. Upon great consideration, Brady decided to pursue his passion for more personal interactions in the building process by starting Brady Colt Custom Homes with fresh and enthusiastic energy for the building. Brady has built an extensive basis of knowledge from his many years of experience in nearly every level of construction, from framing custom homes to overseeing the construction of large-scale projects. It is this solid foundation that provides Brady with the unique ability to evolve with the ever-changing range of construction materials and methods and also the wisdom to balance their costs and benefits with techniques of a more traditional variety. This rare skill gives Brady the ability to assert with confidence that no project is too challenging or unique for him to take on. Brady represents the future of the building industry, eager to give his customers the personal attention that they deserve and the ability to construct their visions in whatever methods they desire.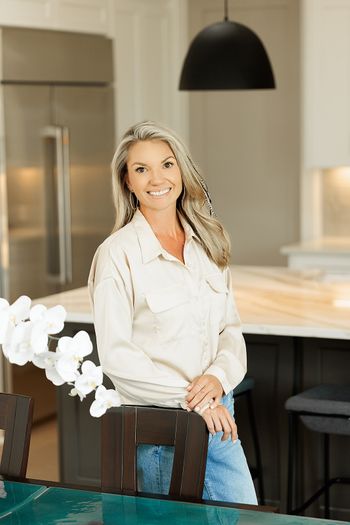 Jorja Durden - Project Manager
Jorja is our Project Manager. From Dacula, Georgia, and now residing in Boerne, Texas, with her three sons.
"My Daddy designed and built steel frame homes. As a young girl, I would spend hours drawing up my dream homes for myself and my family. My favorite part of building is the design process. I believe a home should resemble your personality, and I love to get to know the homeowners and help them express their lifestyle in their dream home." - Jorja
The design and selection process is her specialty, with over nine years of experience.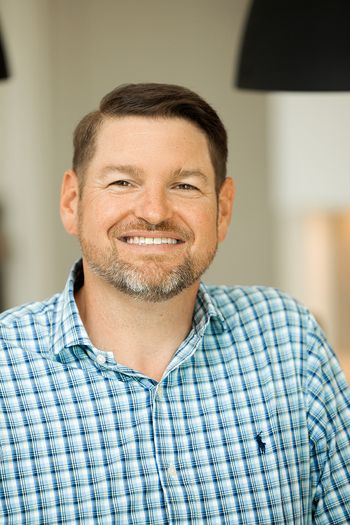 Houston Smith - Superintendent
Houston was born and raised in the great state of Texas, currently living in San Antonio, and doesn't plan on living elsewhere.
He got the building bug from his grandfather, a master carpenter. Houston began building his own bicycle ramps during elementary school and then treehouses, a shed, and various remodeling aspects during church mission trips. His interest in building continued to grow throughout his school years, and later, he had an opportunity to work for a small remodeling company just out of high school. Houston enjoys many aspects of building, like helping to make dreams come true and seeing the building to fruition, lending personal expertise and design ideas to customers to get a more personal product. Houston is a people person. "I enjoy seeing them happy and excited during the building process and interacting with them. While building a home, there's an opportunity to build friendships along the way. I think of or treat every home as if it were my own." - Houston
With over 15 years of remodeling and new home building experience, plus over four years in the oilfield industry designing, building, and operating multi-million dollar saltwater disposals. Houston knows how to pay attention to the fine details.
Houston also played soccer with Bubba Strait (George Strait's son) for several seasons over his 13 years in the sport.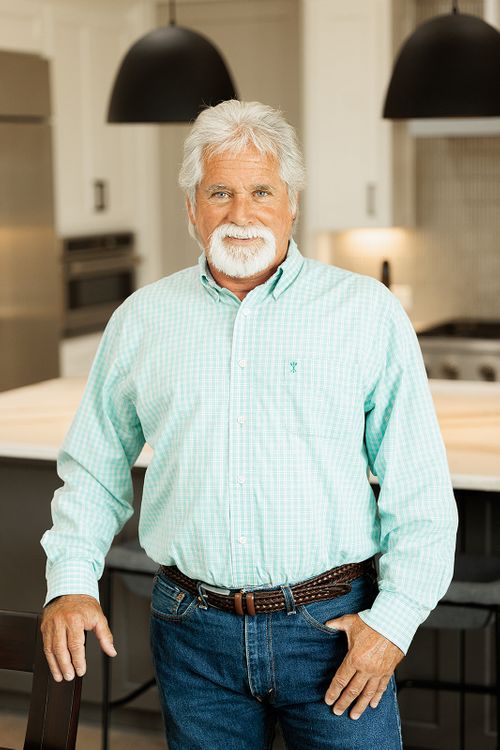 Dewayne Pyatte - Superintendent
Dewayne is one of our Superintendents who keeps a close eye on several of our projects in the field daily. He lives in Canyon Lake with his lovely wife and enjoys spending extra time with his children and grandchildren or hunting and fishing in the great outdoors.
Early in his life, he developed an interest in architecture during high school drafting classes and studied architecture and environmental design in school. The first ten years of his career were spent working for Hussmann corporation designing and manufacturing walk-in coolers, freezers, and refrigerated warehouses. Like many American manufacturers, Hussmann was forced to close their San Antonio plant, and that's when Dewayne returned to his true passion for designing and building custom homes. After obtaining his real estate license, Dewayne started and operated his own custom home-building business. He built homes around San Antonio and the hill country area for ten years. Looking for a way to give back, he made a change and started building homes for a nonprofit organization in low-income areas and underprivileged families throughout the city. Feeling the desire to be back in the hill country Dewayne has found himself in several different roles throughout the high-end custom home building arena.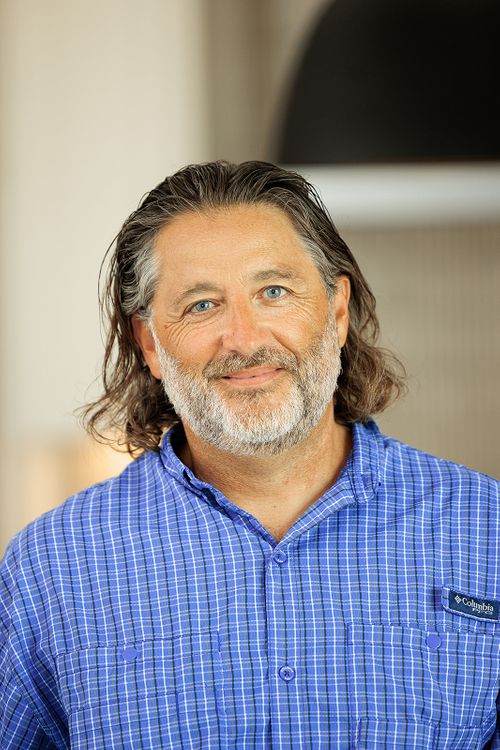 Paul Ciraulo - Superintendent
Paul is one of our Superintendents that runs the day-to-day operations in the field for multiple projects. Extremely experienced, some might even say a seasoned veteran of the construction industry, and an acquired taste. Growing up on the west coast and moving here from Nevada, Paul has made hundreds of trips to Texas throughout his life before finally calling the hill country his home.
Paul grew up in the building industry, developing his passion and much of his knowledge from his father, a prominent builder/developer in Northern Nevada. Paul owned and ran his own construction company based out of San Jose California, for over 16 years, building in some of the most prestigious and ultra-luxurious neighborhoods in California. Pursuing his and his wife's lifelong dream to live in Hawaii, they relocated to live a simpler life, and Paul continued Building and Developing. After six years of island life, he was called back to Nevada by a Builder friend to help complete 48 homes in a highly affluent neighborhood, and Paul couldn't resist the challenge. Once he completed that project, he was to move to Texas, where he plans to finish his highly accomplished career with us.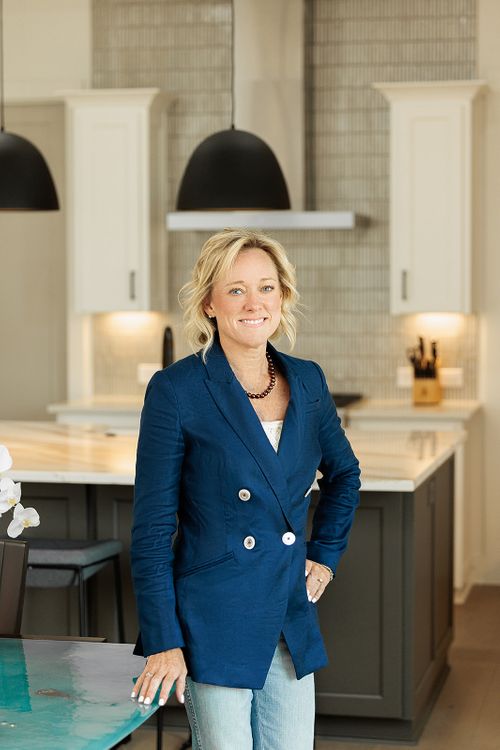 Teresa Hershey - Bookkeeper/Office Manager
Teresa is our outstanding Bookkeeper and Office Manager. From San Antonio and has lived here most of her life with a brief period spent in Alaska. She has over 30 years of experience in bookkeeping. Growing up with a father that ran a construction business his entire life, her initial career intention was to become an Architect, but after moving to Alaska, it became clear architecture education was limited, so she followed her second passion of bookkeeping, specializing in construction companies. She has 3 sons and enjoys doing anything outdoors with them and spending time with her family!
"Brady Colt Custom Homes represents the future of the home building industry; we are eager to give our customers the personal attention that they deserve. "
- Brady